Media
Still serving the "BEST" pizza on the Olympic Peninsula for over 53 years
-- From the Peninsula Daily News
Gordy's Pizza & Pasta of Port Angeles has the distinction of being the first pizza place on the North Olympic Peninsula. Gordy and Pat Sexton began the business over 53 years ago. Twenty years later they retired from active duty and handed the reigns over to their son, Randy, and their daughter, Cynthia Dawson.
Many locals know Gordy's as the hangout after games and school activities. This establishment not only serves pizza that's been voted "Best Pizza on the North Olympic Peninsula," but also pasta, calzone, salads, sandwiches and specialty desserts .
We think of ourselves as unique and special, something for everyone. Unique and special describes some of the pizza names customers can order, as well like the Hobgoblin, Killer Combo and the Extravaganza.
Gordy's Pizza & Pasta offers a large appetizer selection, soups, salads and specialty sandwiches along with beer and wine. The beer selection features 25 different varieties of specialty, domestic and imports. Free samples are available on nine keg beers.

Wines come in 15 different varieties including Washington, California and Italian selections. Free samples are available.

Dessert specialties include delectable cheesecake, cookies, dessert pizzas, cakes and pies. A kids' menu with eight selections is available for children ages 12 and younger.
Gordy's is pleased to announce that we now provide 5 big-screen televisions for viewing a variety of televised sporting and news events as well as free internet access throughout the building for all our customers
Reservations are not necessary but are appreciated for large groups. Gordy's can accommodate groups of 20 to 50 in three different private rooms. The restaurant is a non-smoking establishment.
Gordy's Pizza & Pasta is open 11 a.m. to 9 p.m., Sunday thru Thursday. Friday & Saturday 11 a.m. to 10 p.m.
Check out the daily two-for-one pasta and Italian soda specials, as well as lunch and dinner specials.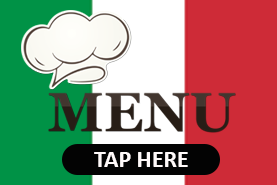 We are Open:
Sun - Thurs: 10am - 9pm
Fri - Sat: 10am - 10pm